11 days - 10 nights

The magical and mysterious Colombian land, where ancestral cultures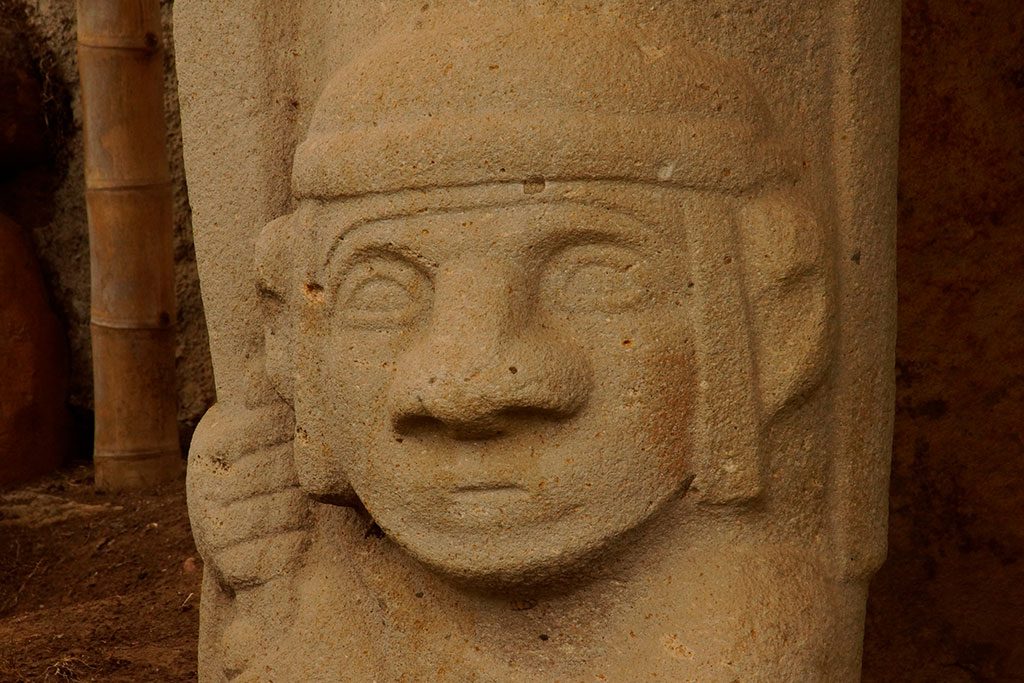 About San Agustín
POPULATION: 29.900
TEMPERATURE: 12 – 28°C
ALTITUDE: 1.730 masl.
The millenary unknown cultures of this beautiful region is reason enough to warrant a visit. But we suggest initiating the expedition in the Tatacoa desert area, where a blue sky is a permanent contrast to the reddish landscape. From such a starting point, we proceed to San Agustín to visit the archeological park with the same name, a UNESCO World Heritage Site, where its numerous archeological and natural locations are each special and a wonder in itself.
Our next destination –also a World Heritage Site, are the enigmatic Tierradentro tombs of San Andrés de Pisimbalá, where fascinating and traditional stone steps wound down to deep underground excavations with roof and wall paintings and remarkable markings in some of its columns.
This region also includes Silvia, a town well-known for its marketplace that convenes numerous indigenous people of the Nasa or Páez community, considered the most important in Colombia with over 120,000 inhabitants between different settlements and the capital of Cauca's department.
The gorgeous white city of Popayán is another destination in the southern region of Colombia, where formidable colonial constructions dating from XVII, XVIII & XIX centuries are a wonder to behold. Popayán also offers airline connections to Bogotá and other Colombian cities, as well as via land travel to Cali, world-renowned capital of Salsa music, and where many other experiences can be enjoyed before travelling through the Colombian Coffee Growing Axis.